We are Terhalle
Humanity, responsibility & passion
To learn more about our group of companies and our brand values, feel free to watch our image films on Youtube.
Terhalle Group of Companies
Terhalle was founded in 1986 as a carpentry firm and has since developed into a medium-sized company with around 585 employees based in Ahaus-Ottenstein. The establishment of the Terhalle joinery took place in 1990 due to the increasing interest in carpentry work. Another milestone was the construction and assembly of the first houses in timber frame construction in 1992. Due to increasing demand, Terhalle has been able to construct turnkey buildings since 1995. In 2007, the product range was completed with the production of windows and facades.
In 2019, business activities expanded with the acquisition of a roofing company with around 50 employees in Aurich and the takeover of a metal construction company with 65 employees in Legden. In 2022, the group of companies opened another site in Ahaus-Alstätte.
We offer a wide range of services and products in the business areas of timber construction, roofing, object construction, interior finishing, windows and facades, and metal construction. The group focuses on custom manufacturing to guarantee high reliability and manufacturing quality.
Over the past 36 years, we have trained more than 300 apprentices in six different occupations. We also offer dual models in civil engineering and wood engineering. We convince through competence, willingness to perform and pleasure in the realization of the customer's wishes.
A look at the company history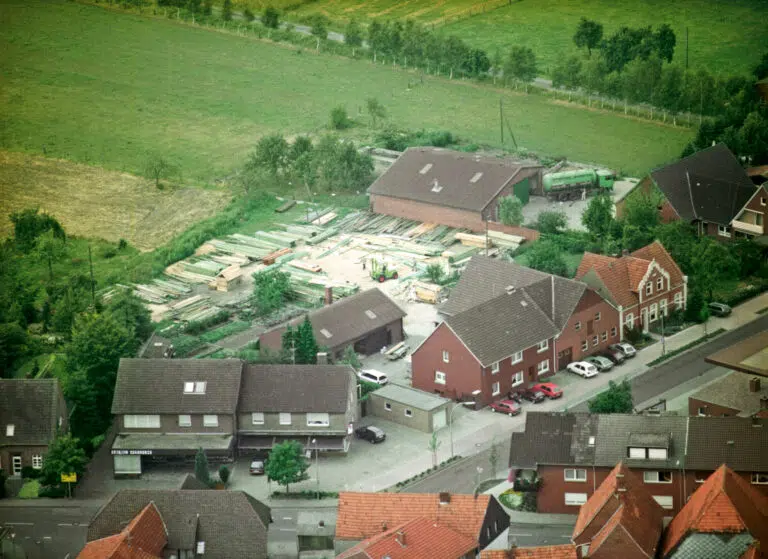 1986
Foundation of the carpentry Terhalle by Josef Terhalle
on the parental farm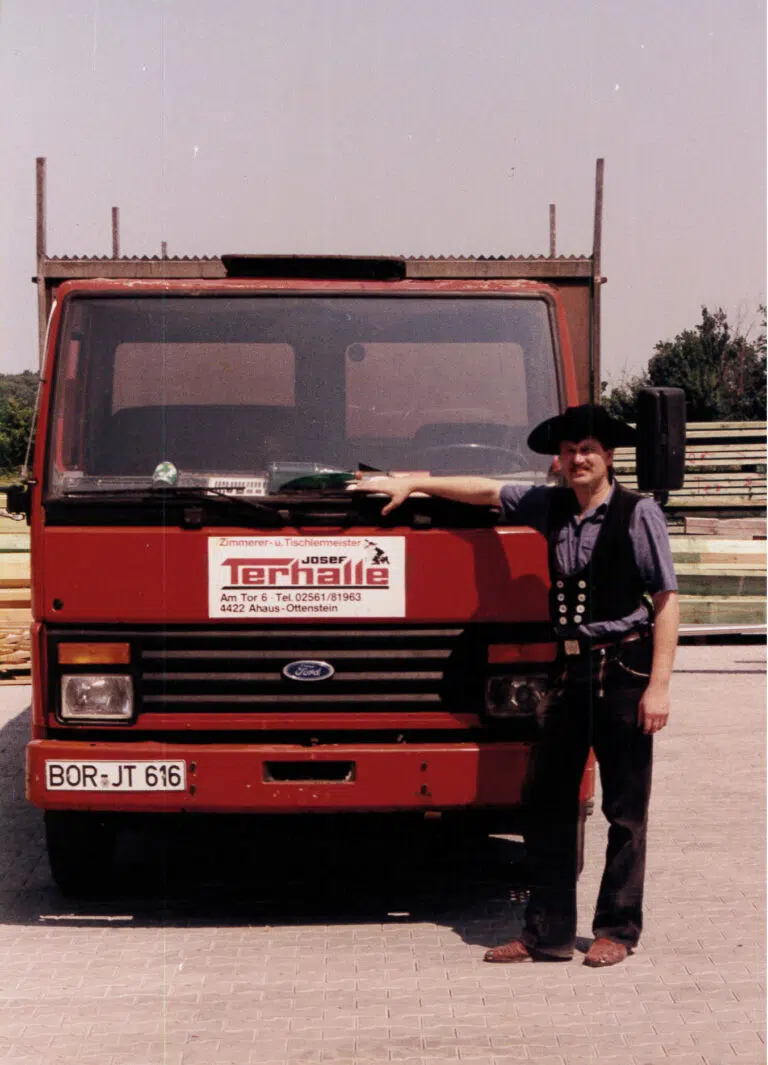 1990
Foundation of Terhalle joinery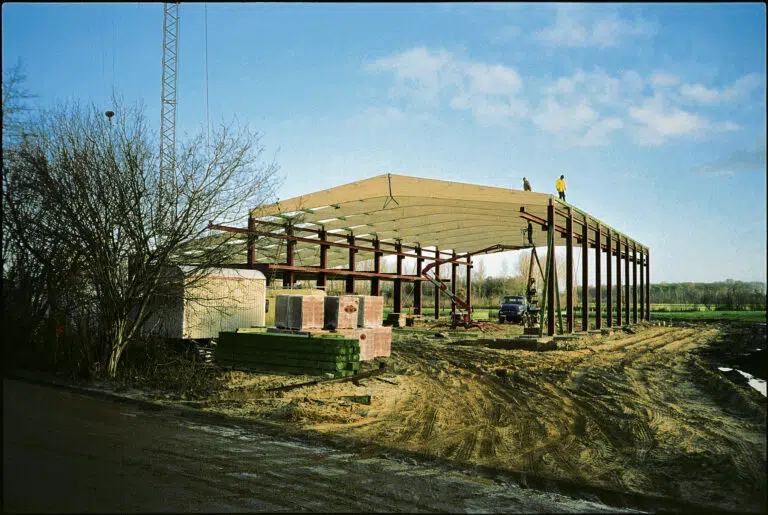 1991
Construction of the first production hall at the current location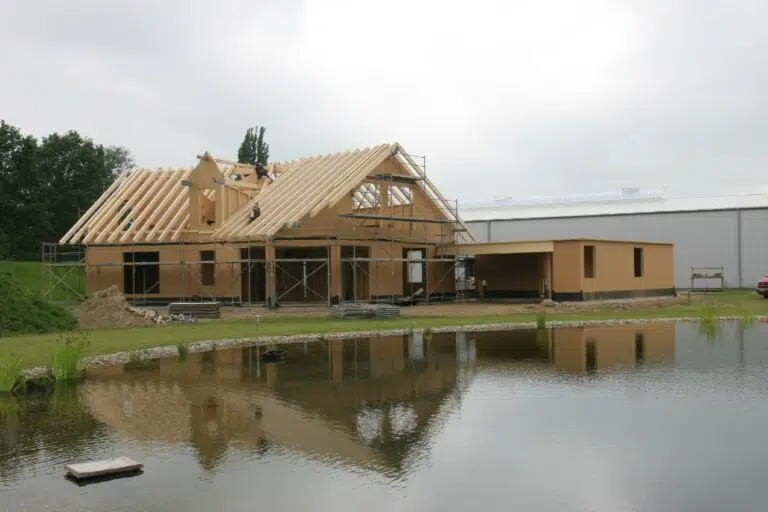 1992
Acquisition of the first computer-controlled joinery system, construction and assembly of the first timber frame houses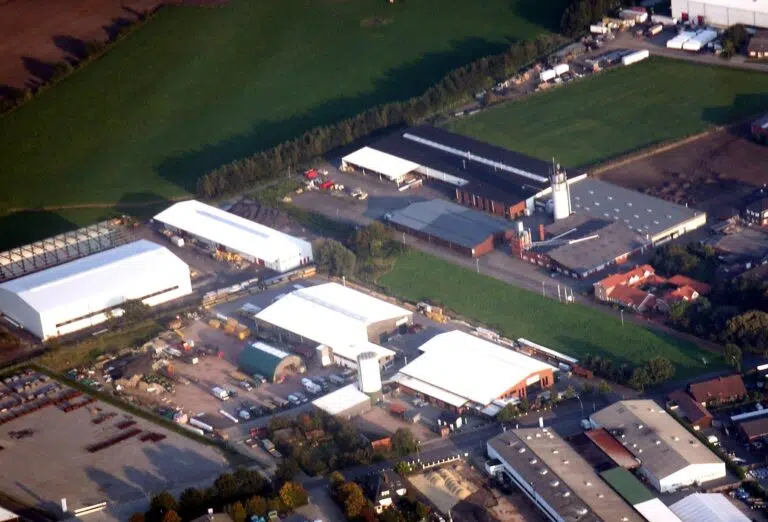 2007
Foundation of Terhalle Fenster & Fassaden GmbH & Co. KG in the premises of the former Theo Thesing GmbH, expansion of the company premises to 56 thsd. m2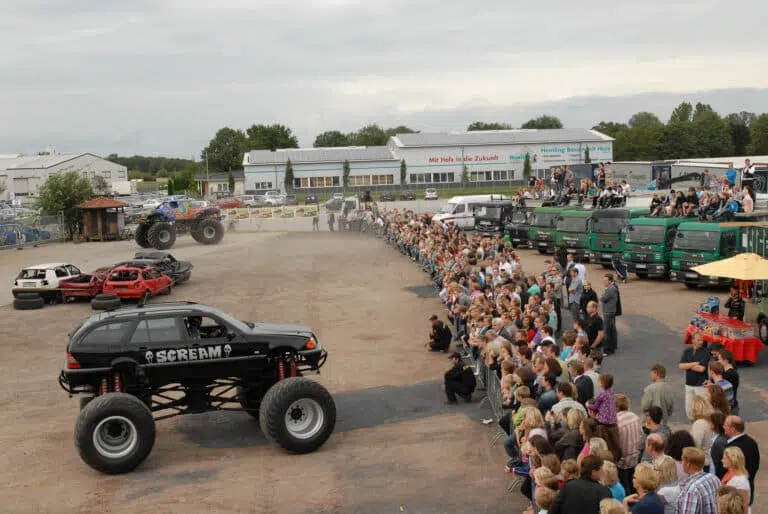 2011
25th anniversary 09.-11.09.2011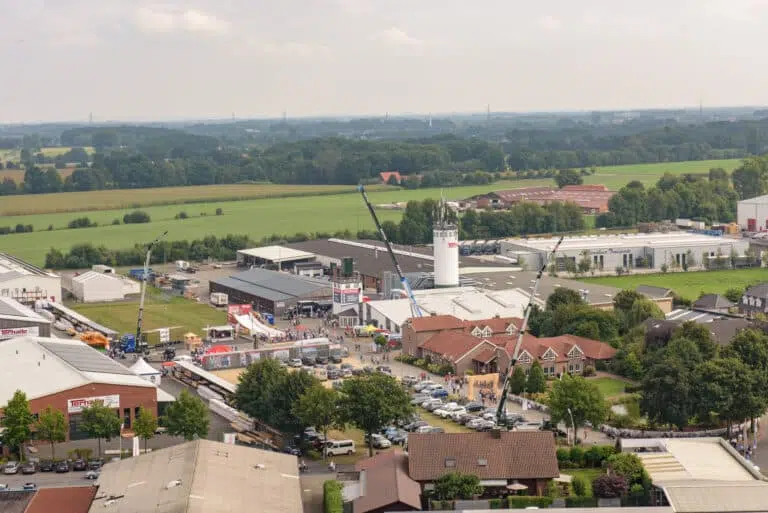 2016
30 year company anniversary 11.09.2016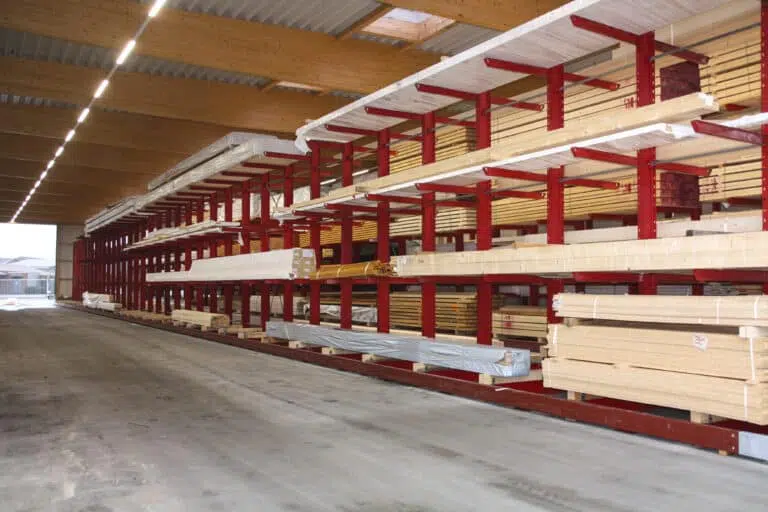 2017
Construction of a 1,000 m2 central warehouse for the storage of wood supplies, acquisition of a residential and business premises of a former Construction company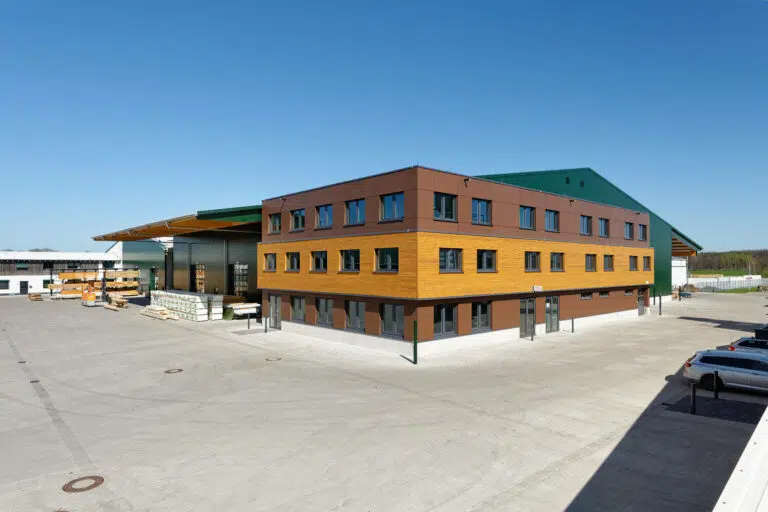 2018
Double success at the "Großer Preis des Mittelstandes", erection of a new hall incl. 3-storey Office wing, additional Usable area of 3,800 m2, takeover of the company MWM
Metalltechnik Westmünsterland GmbH in Legden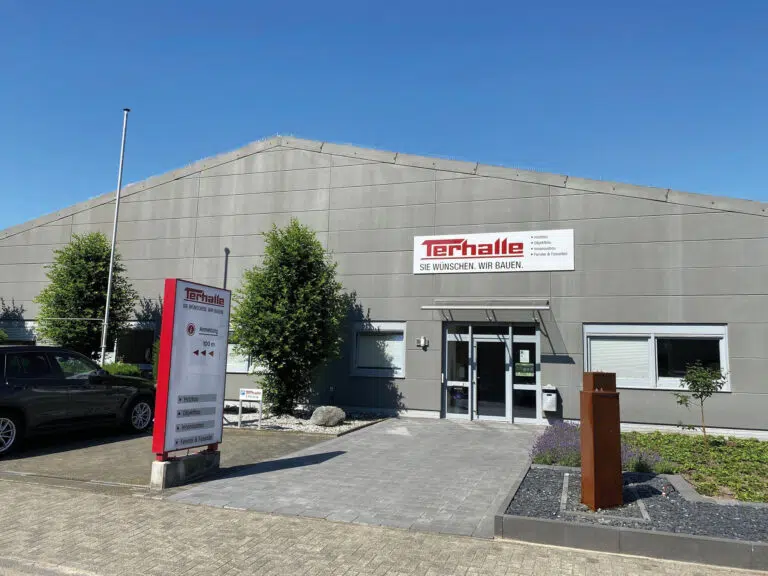 2019
Acquisition of a hall for roofing/plumbing and maintenance, Solmsstraße 75, takeover of the company ABV Bedachung und Bautenschutz GmbH in Aurich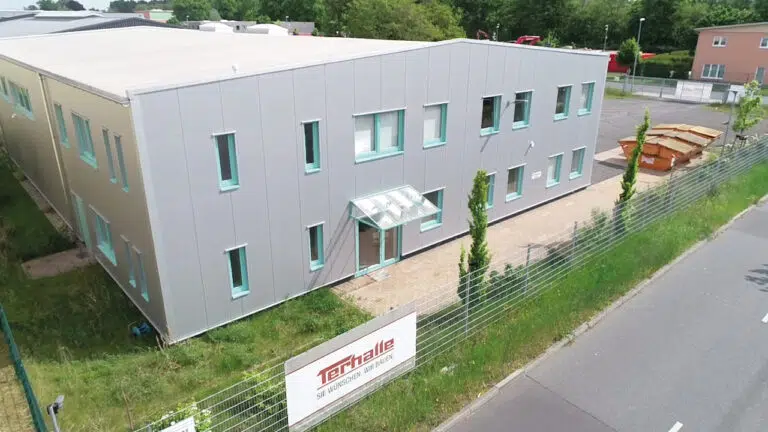 2020
Acquisition of a hall at the new location Werder (Havel) near Berlin, foundation of Terhalle B.V. in Hengelo (NL)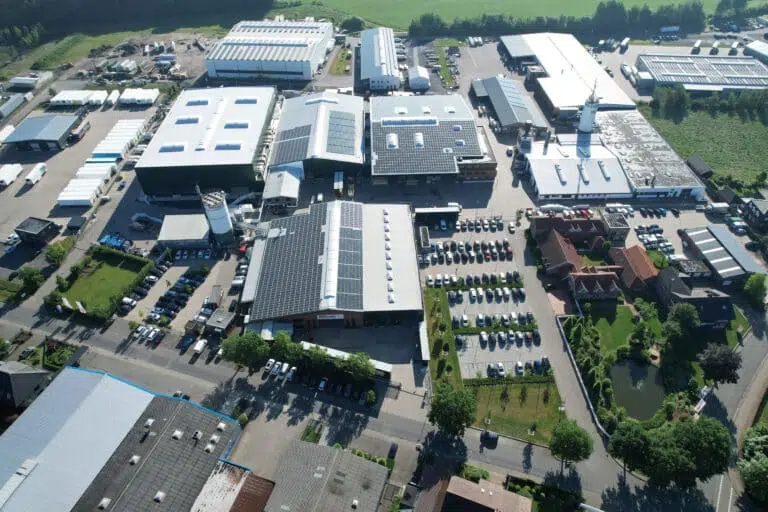 2021
Since May 2021 "climate-neutral" company, 35th company anniversary (the celebrations did not take place due to the Corona pandemic), start of construction of a new production hall for modular construction, expansion of the company premises from 65,000 to 110,000 m2 with two production halls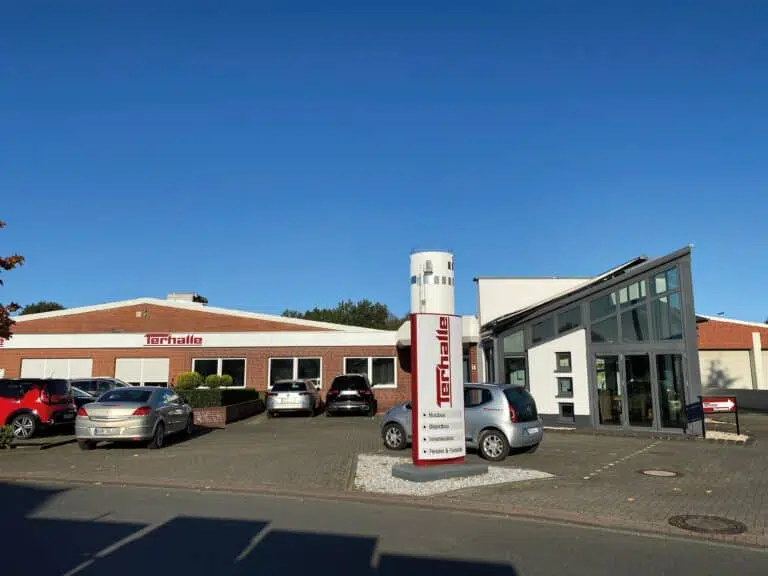 2022
Expansion of window production at the new location in Ahaus-Alstätte, cooperation with Lauhoff GmbH (CUBIG) for the production of modular buildings